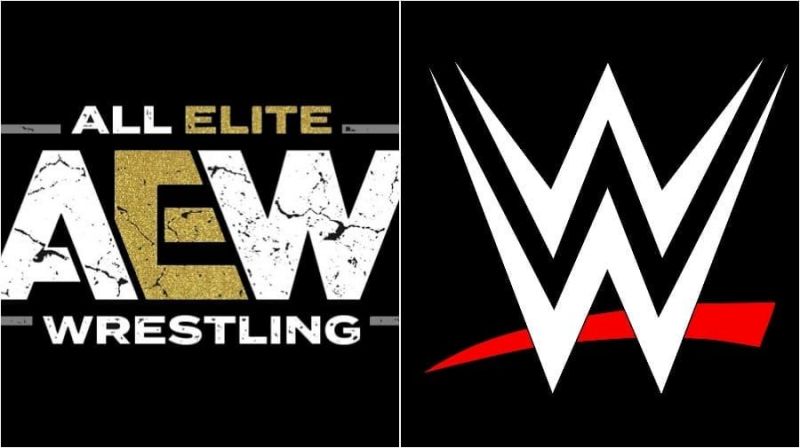 I used to enjoy blogging and feel like writing about some topics outside of politics. 
A topic I would like to discuss today is the state of the wrestling industry. Full disclosure I am a big professional wrestling fan. I have always liked wrestling more than UFC and NFL football. In high school, I enjoyed being an "inside" wrestling reporter covering backstage news. At one time I also had a hotline, radio segments and was writing about professional wrestling on the TSN website. The 90s were exciting because of the Monday night wars between World Wrestling Entertainment and World Championship Wrestling. Extreme Championship Wrestling also had a strong niche following for a more violent and hardcore style. I grew up with wrestling when they had gimmicks in the 80s that appealed to children. I enjoyed the more edgy WWE Attitude product as I hit my teens and university years. Prior to the 80s, wrestling occurred in NWA territories and there was no nationally televised wrestling show. Vince McMahon changed this when World Wrestling Federation scooped all the territory stars and created a national company. In 2001, WWE effectively secured a monopoly with the purchase of WCW. At that time, ECW went bankrupt and its assets were purchased by WWE in 2003. Once the invasion angle was complete and a massive talent pool was merged, changes occurred at WWE. The edgy product was toned down to move to a PG model. This was designed to increase business profits with family friendly program and targeting younger fans to purchase toys, merchandise, video games and wrestling programming. In 2014, WWE Network was launched to introduce new television shows including NXT, a minor league system meant to develop future stars. To build an audience beyond hardcore wrestling fans, sports entertainment became a goal. To create opportunities for talent and attempt to relive the competitive landscape, WWE introduced a Raw and Smackdown brand split in 2002 and later again in 2016.
WWE has been making good money as a now publicly traded company. In 2018, WWE signed a 5 year deal with FOX worth 1.025B to air Smackdown. They also saw increased revenues from USA Network to renew the contract for Raw. A controversial deal to air shows in Saudi Arabia will increase revenue $450M-$500M over 10 years. Last month, WWE reported record revenue for Q2 2018. According to WWE Corporate, "Revenues increased 31% to $281.6 million, which was the highest quarterly revenue in WWE history." WWE's record-breaking quarter comes on the heels of its pair of landmark TV deals for Raw and SmackDown, which could net the company more than $540 million for TV rights alone by 2021 and should cause its quarterly and yearly revenue to continue to climb in years to come. That has also led to WWE's stock price soaring to record highs that have the company's market cap valued at more than $6.2 billion.
In 2019, WWE does not have a problem making money but have experienced a decline in ratings, live event attendance and fans have been upset about the creative process. Many wrestlers are signed but are not getting opportunities. In recent years, independent wrestling promotions have done well but none have been able to compete with World Wrestling Entertainment in a significant way. Impact Wrestling (formerly TNA), Ring of Honor, Major League Wrestling, Combat Zone Wrestling, New Japan Pro Wrestling and promotions in Mexico have offered an opportunity for non-WWE wrestlers to be discovered and has provided an alternative opportunity to work for wrestlers beyond WWE. Through Raw, Smackdown, NXT, NXTUK, 205 Live, Evolve, Main Event, Superstars and other WWE Network programming, fans have an opportunity to watch many hours of programming each week. Throw in the international promotions in Japan and Mexico along with the independent circuit it would probably be a full time job to keep up with everything offered. As a fan of wrestling, I personally watch WWE, Ring of Honor, Impact Wrestling and have recently gotten into New Japan Pro Wrestling. How much I watch depends on how busy I am in any given week. In 2019, the Khan family (Owners of the Jacksonville Jaguars and Fulham FC) have now launched All Elite Wrestling, a new promotion that will air on TNT this October with big plans to compete with World Wrestling Entertainment.
In 2018, an event "All In" proved that independent wrestling could sell out a large arena. By all accounts, All Elite Wrestling's first branded pay per view "Double or Nothing" was a homerun both in terms of show quality and business. The event in Las Vegas sold out in minutes and the pay per view viewership was competitive with major WWE pay per views Wrestlemania and Money in the Bank. A good buzz has been created with All Elite Wrestling and they have signed major stars including Cody Rhodes, Kenny Omega, Chris Jericho, Dean Ambrose, the Young Bucks and some of the best independent wrestlers currently unsigned to a major promotion. They landed a big TV deal and their next Chicago pay per view "All Out" sold out in minutes. They seem to have a loyal fan base and appeal to wrestling purists who want to see more of the sport aspect of professional wrestling than the entertainment aspect. The product is more edgy than the PG WWE product right now. They have also offered big contracts and raised the overall compensation for wrestlers in the industry as WWE is paying huge increases to talent to keep them with their company. At the same time, the increased cost of talent has led to raids on Ring of Honor, Impact Wrestling, Major League Wrestling and New Japan Pro Wrestling. As these smaller promotions lose their stars, it will be harder for these promotions to survive and recruit quality talent. It seems every free agent from the independents, WWE mid cards and WWE headliners will be able to engage in a bidding war for their services between WWE and AEW. This is good news for the wrestlers but could be bad news for smaller wrestling promotions who do not have the revenues to keep up. While it is in wrestling fans interests for AEW to thrive, some of their business model might not be sustainable. For example overpaying talent for less dates will make it hard for AEW to turn a profit. It was also a strategy that failed with WCW. As a fan, I prefer the edgier product from AEW, but it could hurt their revenue generation if they do not appeal to children or advertisers. The AEW deal with TNT is also far less lucrative than WWE deals with FOX and USA Network. Using internet streaming services is also a barrier to competing with WWE Network that generates revenue from subscriptions and cuts out pay per view providers. WWE is also an international promotion present in 180 countries. AEW seems to be focused on the United States with perhaps a future working agreement with New Japan Pro Wrestling where some of their talent appears and initially made a name for themselves. Having a billionaire owner with deep pockets is a good thing, but fans should not expect the Khan family to subsidize losses indefinitely. After watching "Fyter Fest" last night, it is also clear to me that the AEW roster is nowhere near deep enough to compete with the WWE roster. AEW will need to sign a major star like CM Punk and develop lesser known talents to realistically compete on the same level as WWE. Last night's show had a minor league feel to it similar to Ring of Honor and Impact. While AEW deserves credit for producing some quality shows so far, the real challenge will be to produce 2 hours of weekly television and keeping things fresh. Part of the challenges associated with WWE creative can be traced back to the need to produce so many hours of television each week.
A big question is how WWE will address the new competition from AEW. Already there has been an impact. Several wrestlers have seen big pay increases and life changing money to remain with the company. They are also working hard to sign any independent talent available. Overall compensation for wrestlers will be increased in the future ensuring they get a fair cut of WWE's revenue increases in recent years. The WWE has also attempted to address creative issues by hiring former WCW President Eric Bischoff and former ECW owners Paul Heyman to be executive producers for Raw and Smackdown. It is likely they will increase the amount of actual wrestling on their shows to counter the niche presented by AEW, NJPW and ROH. There is no doubt they have the best wrestling talent in the world and can highlight that with their programing instead of scripted interviews and entertainment based storylines. They could also look to purchase other promotions such as Evolve, Major League Wrestling, Impact and Ring of Honor to air additional programming on WWE Network. It is unlikely they will shift away from a PG product unless that is desired by FOX and USA Network as a way to increase ratings as it would impact their advertising and licensing revenues. Competition brings out the best in companies and the challenge from AEW could lead to an overall better product for WWE fans. The financial elephant in the room can also not be ignored. WWE has been a successful and profitable company for 60 years. They have a track record of creating mainstream stars like Hulk Hogan, Steve Austin, the Rock, John Cena and the Undertaker. They do not rely on a billionaire to subsidize losses. Over the years several wrestling promotions have tried to knock WWE from the top spot but it has not ended well. Historically, only WCW was successful for a period of time when Nitro was beating Raw head to head in the ratings for 82 straight weeks.
There has been a lot of banter on Twitter between WWE and AEW fans. If you enjoy WWE and NXT watch it. If you enjoy AEW watch it. If you enjoy NJPW, CZW, Evolve, ROH, Impact or independent wrestling in Barrie enjoy it. There is something for everyone. A strong industry is good for wrestlers, promotions and their fans. This October will be an exciting time for wrestling and I am rooting for all to succeed. Hopefully this excites and brings back some of the fans who have tuned out wrestling in recent years. In the event things do not work out well for AEW, the WWE invasion angle with the Elite will certainly be the most exciting thing to happen in wrestling since the nWo. The reality is it is a great time to be a wrestling fan.
Thank you for taking the time to read this blog.
Darryl Wolk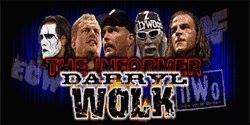 Categories: None